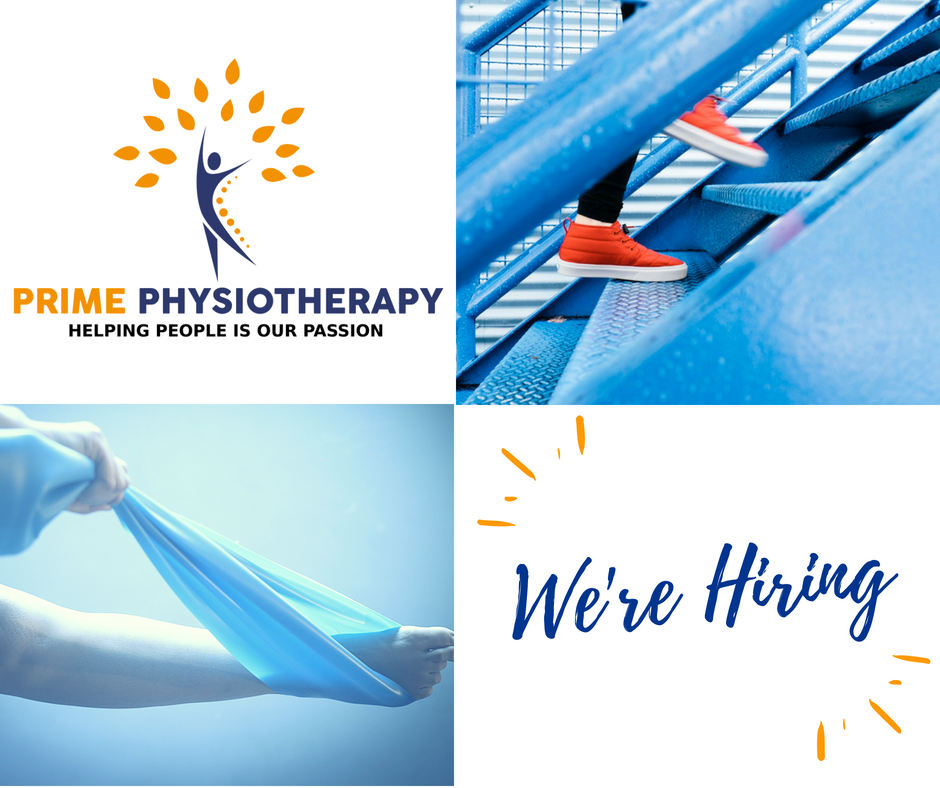 WANTED: OUR NEXT BRILLIANT PHYSIO!!!
Are you looking for a role where you can grow into an exceptional clinician?
Do you wish you had regular mentoring and support?
Would you like to work within an amazing team that are genuinely interested in adding value to your career?
Prime Physiotherapy Doncaster East is looking for an enthusiastic Physiotherapist with great people skills to join our expanding team!
We are a fast-growing Physiotherapy practice in the Eastern Suburbs of Melbourne

We are known for delivering excellent client experiences and health outcomes, focussing on putting the care back into health care

We love to provide our team with continual education, helping them take their career to the next level

We have strong relationships with a number of allied health professionals, gyms and sports clubs in Melbourne
We are looking for like-minded physios who love working with musculoskeletal and sports conditions. Candidates with 1-2 years private practice/pilates/sports experience are preferred but all are welcome to apply.
The successful candidate will:
want to pursue a career in Sports and Musculoskeletal Physiotherapy

include clinical strength training and clinical pilates as part of their rehabilitation tools

have a passion for working with sporting teams

have a clear focus on integrating best evidence into clinical practice – including aspirations towards Masters completion in Sports and/or Musculoskeletal Physiotherapy
We focus on bringing out the best in our team members, because we know this will result in the best experience for our clients as well.
If you are passionate about health and feel you would like to make a difference to the lives of others,

If you are committed to working in a full-time capacity (with the view to moving to full time within 4-6 months) to further your learning, growth and development,

If you are confident, driven and motivated with great communication skills,

If you are looking for a generous remuneration structure including above –award salary, superannuation, paid annual, sick leave, commission and bonuses as well as professional development funding,

If you are willing to work hard and assist in networking to further build our overall brand and reputation in providing premium health services

If you are looking for a rewarding position that you would like to build your future career from
… then we want to talk with you more about this opportunity!
We not only look after our clients, we promise to look after you as well!
We will mentor you closely to ensure you continue to grow and learn, while becoming an integral part of our team.

You get regular mentoring and in-house continuing education to help you reach your full potential, both professionally and personally.

This involves:

Professional training: where we discuss challenging cases, teach new skills and co-treat patients as needed
Personal mentoring: where we discuss your goals outside of work and make a plan for how we can achieve these through the physiotherapy work that we do

You will have access to handheld dynamometers, gym equipment, video analysis software and pilates rehab equipment

You will be involved in creative ways to provide a premium service to our clients

You will get excellent work conditions in a positive social environment
This position won't be open for long! So, if you believe you are the right person, please get in touch. To apply, forward your cover letter and resume to Sumeer Misra via email to sumeer@primephysio.com.au with the subject "PHYSIO CAREER" by 5pm Friday the 5th Nov 2021. Only short-listed applicants will be contacted, but please be aware that we will be short-listing and interviewing applicants before the cut off date; so be sure to get your application in now!
Look forward to hearing from you!