ONLINE PHYSIO / TELEHEALTH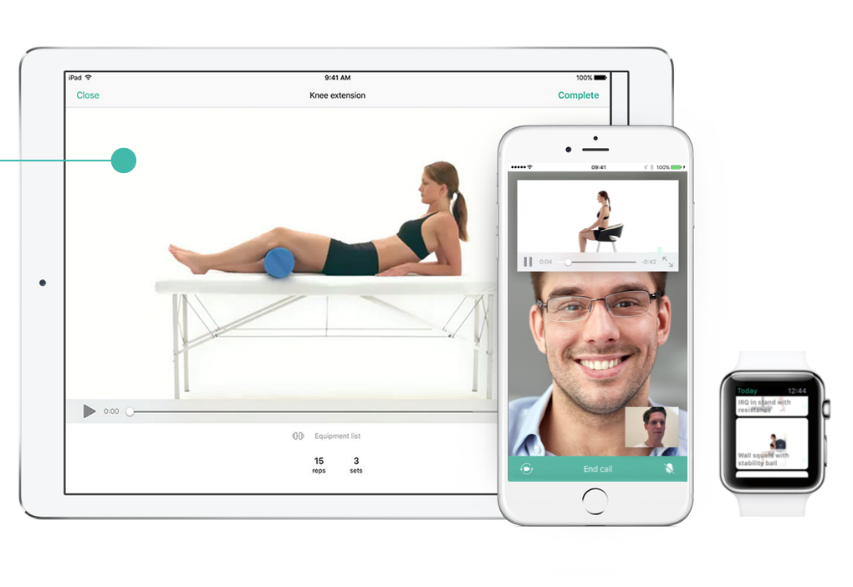 What is Online Physio?
The world of healthcare is consistently evolving. Online physiotherapy, also know as Telehealth, is a live physiotherapy consultation that is delivered over the internet via video conferencing. This means that you can get treated for your injury or concerns from the safety and comfort of your own home. It removes the in-person element of classic physiotherapy; whilst still providing expert care, advice and treatment.
Over the last 5 to 10 years, Physiotherapy has moved away from a reliance on complex machines and manual techniques, towards rehabilitation programs carried out under guidance. This puts you in much more control of your own recovery. Research has shown that outcomes are, in fact, as good through online consultation as they are with in-clinic consultation; this is likely due to the empowering nature of the system.
How Does it Work?
Online physio consults are simple to set up and all that is required is a smartphone or computer/laptop. We will send you an email with instructions and will call prior to the online appointment to talk you through the set up if needed.
The Telehealth consult itself will consist of:
The Chat (subjective assessment) - At the beginning of any regular session, your physiotherapist will usually have a detailed discussion to understand your condition or see how you're progressing – this will not change via Telehealth.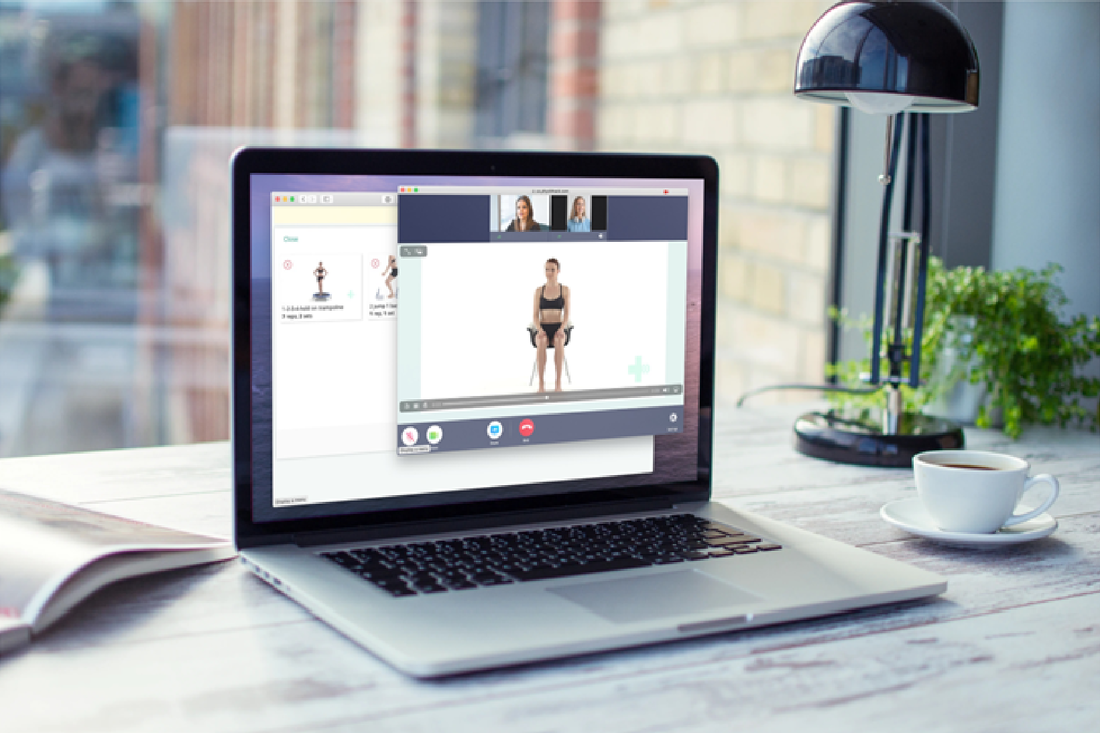 The Testing (objective assessment) – The testing component of the consult will be adapted as we will be unable to physically touch you. The physio will use their expert knowledge to effectively assess your strength, flexibility and control through various movement tests.
The Treatment – The treatment portion of the consult will also be adjusted and will centre around:

Exercise

:

Prescribing the exercises that will help your injury recover
Providing you with a detailed exercise program with video and text explanation of how, when and how often they should be performed

Education and advice

on your injury, including:

Providing a diagnosis
Guidance on recovery-enhancing strategies
Strategies on how to avoid aggravating your injury

Adapted manual therapy

:

Detailed instructions on how to self-treat an injury
Teaching loved ones how to perform safe manual therapy techniques on you
What Tech do I need to Download?
Your physio sessions are conducted using Cliniko which is our online physiotherapy software, requiring NO DOWNLOAD AT ALL. It is 100% safe and secure.

When you book an appointment you will get a confirmation email with a link that allows you to easily jump into the video call at the time of your appointment. That way, when your appointment time arrives, all you need to do is follow the link, and you will be whisked away to the virtual treatment room where you'll join your practitioner. No login or password is required—just one click and you're in!
We also ask that you are in a quiet place with enough room to do some basic movements and exercise, and are wearing clothes that allow you to perform this as you would normally at your Physio session.
We will give you a phone call you the morning of your first online consultation to do a test of the video link and make sure that:
you know how to access your physio online session
the sound and video are clear
This way we ensure that the consult can run smoothly when your appointment time arrives.
Group Exercise Sessions are conducted using Zoom. Again we will call you the morning of your appointment and while we have you on the phone, we will talk you through how to download zoom and teach you how to set it up and use it ready for your group class.
What Kind of Injuries Are Suitable for Telehealth?
Most musculoskeletal injuries are suitable for Telehealth Physiotherapy consultations. If your physiotherapist determines that your injury or situation is not at all suitable for a Telehealth consultation, we will let you know, and you won't be charged for the consultation.
If you are unsure whether your injury is suitable or not give us a call and we will let you know!
How Does Payment Work?
Our admin team will call you the morning of your appointment to process the payment via credit card over the phone. We will then email you a receipt with which to claim your health fund rebate.
Health funds are approving telehealth on the 14th of April. Call your health insurance provider to make sure you are covered for telehealth.
Medicare and TAC have both approved cover for online physio appointments. You will just need to pay a gap.
Costs of online physio appointments:
| | |
| --- | --- |
| Initial/First appointment: | $90 (60 mins) |
| Standard review appointment: | $80 (30 mins) |
| Extended review appointment: | $86 (45 mins) |
| Group exercise classes (max of 3): | $30 (45 mins) |
How to Book an Online Physio Appointment?
If you're interested in having your injury/niggle treated by a physiotherapist online:
click on THIS LINK HERE to book online or

call our practice on 03 8838 8811 to make an appointment or

use the booking form below
We look forward to keeping you active, happy and healthy!